Description
Rick's presentation is designed to guide experienced professionals step by step through the process of reading policy language, applying a basic coverage analysis to look for possible gaps in coverage, and understanding advanced coverage issues. He will explain what to look for in terms of wording, punctuation, and formatting, including negative and positive implications of specific wording. In addition, the course will address E&O loss control issues and help the agency look at ways to obtain and retain business.

I. Understanding the Native Language
A. Contract basics
B. Other legal terminology
C. Unique characteristics of insurance contracts
II. Landmarks in the insurance contract and their importance
A. Standard versus nonstandard policies
B. Policy format
C. Package policies
IV. Connecting the dots
A. Considerations for coverage and policy analysis
Faculty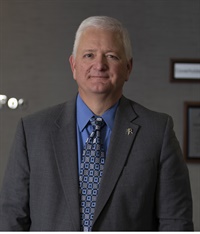 Vice President and General Counsel
Arlington Roe
---
Richard S. Pitts is a private practice attorney in the insurance industry. Rick serves as Vice-President and General Counsel to Arlington/Roe & Co., Inc., an insurance brokerage and managing general agent headquartered in Indianapolis. Rick also serves as general counsel to the Independent Insurance Agents of Indiana, Inc., as well as its sister organization in Kentucky. Rick speaks annually at the "Roadshows" in Kentucky and Indiana's Agency Compliance Seminars and presents various seminars on insurance and employment related matters. Pitts has also presented continuing education seminars to insurance professionals nationally through industry groups including the National Alliance for Insurance Education and Research.
Rick is a 1983 graduate of Wabash College and a 1986 graduate of Indiana University School of Law – Indianapolis. Pitts clerked for the Honorable Patrick D. Sullivan, a judge of the Indiana Court of Appeals in 1986-87. Rick is admitted to practice before Indiana state and federal courts, the United States Supreme Court and the United States Court of Appeals for the Seventh Circuit and is a member of local, state and national bar associations. Pitts has tried multiple cases and participated in over seventy appeals.
Pitts is the recipient of the "Excellence in Continuing Legal Education Award" from the Indiana Continuing Legal Education Forum (ICLEF), having served as a panelist and lecturer on a variety of continuing education subjects. Pitts has co-authored two articles appearing in the Indiana Law Review.
---
State Specific Details
State Approval Information Details
KY - This course is approved for 3 hrs CE# Course#
C23152
Reviews
Overall:
4.9
Total Reviews: 83